Review: Best Beijing Hotels Near Forbidden City, Tiananmen, Wangfujin
China, an ancient Far East country, has been making significant achievements and catching people's eyes during recent decades. The economy, wealth, culture and history heritage are attracting visitors from all over the world. Beijing, the capital city of China, is a perfect place for both first-time visitors and returned friends. From historical sites with hundreds years of history, to popular pubs and shopping malls, visitors with different interests can always find something attractive in the heart of China. A nice and cozy place to stay in an unknown city is an extremely component of a pleasant trip. For visitors with different focuses and purpose, here are some top-rated hotels for consideration.
o   Address: 33 Qihelou Street, Dongcheng, Beijing, China
o   Price per night: $97+
o   Key features and review:
The Emperor hotel would be a top choice for visitors who are especially interested in the Forbidden City (Zi Jin Cheng, or Gu Gong in Chinese). The hotel is located right next to the Forbidden City, the former royal palace of Ming and Qing dynasty. It would take less than 20 minutes to walk from the hotel to the entrance of Forbidden City. Visitors could have a nice overlook of the most amazing palace in China everyday.
Beijing is a city with rich historical heritage. The city could be dated back as early as 3000 years ago. It has been the capital of many dynasties in history. The city was developed and expanded in circles, centered by Forbidden City. Like most super cities, the center part of Beijing has the most amazing historical attractions. Visitors could gain the most first-hand experience about the folkways and cultures in the center part of Beijing.
Besides Forbidden City, Zhongshan Park, Jingshan Park, Beihai Park, National Center of Performing Art, National Museum of China, Wangfujing and more attractions are all about within walk of 30 minutes. Living close by would not only save expensive taxi fees, but also the valuable time of visitors. Traffic jam is always give people living there a couple serious headaches everyday. Choosing a convenient location promises greater flexibility on tight schedules, especially for international visitors who has very limited time to stay.
Thus The Emperor hotel would be a perfect choice to stay while fulfilling visitors' curiosity about Chinese culture to the most. In addition, the staff and service qualities are satisfied by most of its customers based on review from various resources. Rooms are nice and clean, and designed in modern style. Standard complimentary facilities are provided, including air conditioning, TV, landline phone, Internet, bar, gym, SPA, cafeteria etc. The hotel has wide experience of serving international visitors. The staffs are very friendly and helpful. English speakers would be able to have effective communication with the staff and receive requested assistance.
Double Happiness Courtyard Hotel-北京阅微庄四合院宾馆
o   Address: No.37 Dong Si Si Tiao, Dongcheng, Beijing, China
o   Price per night: $134+
o   Key features and review:
Double Happiness Courtyard Hotel is one of the most interesting hotels visitors could find in Beijing. The interior and exterior decorations are not only carefully designed with rich Chinese culture elements, but also provide convenient service for guests. Visitors, especially those who are passionate about Chinese culture, are guaranteed to have an exclusive experience living in Beijing.
From the hallway celling decoration to guest room furniture, you are immersed in traditional Chinese atmosphere. To accommodate guests' living convenience, bathrooms are designed in western standard. All modern amenities are installed as well, including TV, free internet and Wi-Fi, landline, air conditioning and heating system, mini bar, etc. Check out the abundant pictures about the hotel on Internet. You would be impressed by the delicate and unique design of each room.
One of the best parts is the location. The hotel locates in the center area of Beijing, "hiding" in an active Hu Tong (a narrow alley where traditional Beijing families live at) area. Guests would receive smiles and "Ni Hao"(Chinese greeting, means "hello") from local residents everyday. Within 6 minutes of walk is the subway station Dong Si. If you go pass the Dong Si subway station and walk for another 10 minutes, you will see National Art Museum of China. Don't enjoy walking for half an hour and sweating in a hot sunny day? No problem, multiple public bike renting facilities are close by. Guests could bike to the Forbidden City and various parks within 30 minutes. Just ask the staff of the hotel, and they will direct you to the places you need to go. No worries about the communication with staff. They are all very friendly, helpful and fluent in English.
Dinning choices and nightlife are abundant in this area as well. Free breakfast buffet is provided in both Chinese and Western style. Within 10 minutes of drive (or about 30 minutes walk), Gui Jie ("ghost street") is a great place for dinner and food taken late at night. It's famous for various restaurants open from noon or afternoon until midnight, or even to next morning. Most restaurants serve Chinese dishes in various styles, including Sichuan style, Yunnan style, barbeque, hot pot, etc. One of the "must tries" is the lobster. Almost every restaurant serves lobster in hot chili sauces. If you cannot take so much chili flavor, just tell the server to reduce the chili used for your dish. My favorite dish is the spicy crab. The crab chunks are so crispy and flavorful that I don't even need to remove its shells. A friendly reminder is that be careful about your choice of places to eat. Like other place where lots of foreigners go to visit, there could be rip-offs in dinning places. Do a little bit of research and choose those where locals enjoy, and you are less likely to suffer unpleasant situations.
Besides all the amazing features of Double Happiness Courtyard Hotel, there are a couple other points guest need to be aware of. Because of the center location of the hotel, room square footage may not be as large as guests expect. Parking space is also limited. But most visitors in Beijing find the convenient public transportation system is good enough for travel and sightseeing. No gym or pool facilities are on site. Guests may choose outside fitness centers within 10 minutes walking distance.
Overall, the hotel is highly rated and recommended for visitors to stay in Beijing. Great location, helpful staff, and unique Chinese cultural immersion experience all speak for a guarantee of satisfaction.
Renaissance Beijing Capital Hotel-北京富力万丽酒店
o   Address: 61 Dongsanhuan Middle Road, Chaoyang District , Chaoyang, Beijing, China
o   Price per night: $155+
o   Key features review:
Renaissance Beijing Capital Hotel is a good choice for visitors who prefer high quality and professional western standard service. As a Marriott chain hotel, it's especially attractive for business professionals to enjoy a comfortable stay and earn rewarding points at the same time. If you hold a VIP card from Marriott, additional services and access to controlled facilities are within your reach without extra costs.
The hotel is very experienced and professional on reception of foreign guests. The staffs are typically younger generations, and well trained to ensure service quality. The reception team is of full English proficiency to minimize international guests' communication problems. Thus the hotel is an ideal place to stay for visitors who don't speak any Chinese at all.
Location is another highlight. Close by the central financial districts of Beijing, Renaissance Beijing Capital Hotel has the unique location advantage especially for visitors on business trip. It's a nice place for families to stay as well.
Subway stations are about 13 minutes walking distance. The subway system of Beijing is fairly straightforward and simple. All audio and sound systems are set up with both Chinese and English. The designers were very considerate for passengers, especially for foreigners who are driven crazy by Chinese place names used for each station. Actually they had a native English speaker (probably a professional announcer) to record all the audios speaking very clearly and slowly. In addition, every station has staffs on site to assist passengers with questions or difficulties. Be familiar with the subway lines and know the station to get off, most first-time visitors with no knowledge of Chinese language could arrive their destinations without struggle.
As one of the busiest district of Beijing, there are plenty of restaurants in this area to provide guests abundant dinning choices both inside and outside of the hotel. Besides Chinese, guests could also enjoy authentic Italian food in Renaissance's cafeteria. Guests can tell how good the food is by the free breakfast buffet in both Chinese and western styles
Need more supplies such vitamins? If you enjoy fresh vegetables and fruits, go northwest to the supermarket within 10 minutes walk. Or you could walk towards south for about 15 minutes and arrive at a department store and enjoy a whole shopping day.
Amenities are standardized according to Marriot requirements. Guests could expect the same or even higher configuration in Renaissance Beijing Capital Hotel. Gym, pool, spa, massage, cafeteria and bar services are all available on site. Rooms are spacious and designed in modern style. Furniture is very decent and new.
In summary, the Marriott chain hotel will provide international guests, especially business professionals, an exceptional experience with its high quality standards and services.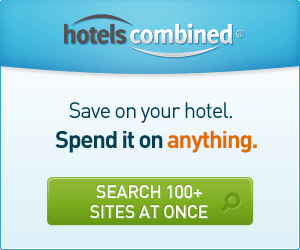 Crown Plaza Beijing Zhongguancun -北京中关村皇冠假日酒店
o   Address: No. 106 Zhi Chun Road, Haidian, Beijing, China
o   Price per night: $173+
o   Key features review:
Under Crown Plaza brand, the name of the hotel speaks for its quality. Crown Plaza Beijing Zhongguancun is a five-star hotel with excellent facilities and amenities.
Although not in the center area of Beijing, Crown Plaza Beijing Zhongguancun has its unique location advantages. On side of a busy street, guests are never bothered by the traffic noises. Within 5 to 10 minutes walk, subway could take you to almost wherever you need to go. Don't want to walk that much? No problem. Multiple bus lines go pass the front door of the hotel everyday from dawn to as late as midnight. Around the hotel is a major residence area, which means plenty convenience stores and relatively low cost of living. The hotel is right at the edge of Zhongguancun area, the "Silicon Valley" of China. Many high-tech companies set their headquarters in this area. Besides the high-tech center role, Zhongguancun is also a good place to have fun. Movie theaters, shopping malls, top-rated restaurants, libraries and book centers would fulfill many needs of visitors of different purposes.
Besides rich cultural heritage, Beijing is a city that put the best scholars together. Peking University and Tsinghua University are not only top universities in China, but also have high academic reputation comparable to Cambridge and Harvard. Similar to most top universities, these two universities have beautiful campuses with a long history and many beautiful stories, which attracting millions of visitors. Crown Plaza is very close (within 30 minutes drive) to the area where many top universities located, including Peking, Tsinghua, Renmin University of China, Beijing Language & Culture University. In addition, Wudaokou would be a convenient place to go for young visitors to have fun and meet new friends. Not only Chinese college students go to Wudaokou for shopping, food, movies and pubs, so do foreign visitors and students who study abroad in China. As you could expect, college students generally more open minded and speak better English than others. If you want to meet some new friends and build connections in China, hanging out around Wudaokou would give you a good kickoff.
Rooms are very spacious and clean. TV, Internet, landline, air conditioning and heat are all standard configurations. The hotel has especially nice bathrooms. Modernly designed with decent fitment, the bathroom could really comfort guests' nerve by relaxing in a clean hot tub. Staffs are very friendly and professional. If you need anything besides standard devices (such as hair dryers and heating iron) in the room, staffs are always happy to find you something to help and deliver to you. Gym and pool are spacious and decent as well. Facilities are relatively new and well maintained. Breakfast offers a variety of choices for guests of different taste.
Prime Hotel Beijing-北京华侨大厦
o   Address: 2 Wangfujing Street, Dongcheng, Beijing, China
o   Price per night: $66+
o   Key features review:
Prime Hotel Beijing was initially build for oversea Chinese to stay at around 1950s, proposed by Tan Kah Kee, the famous Chinese businessman, community leader and philanthropist. The whole Prime building was reconstructed in 1988. The new Prime building was carefully designed, and had almost 3 times of the square footage of the old version. It has been one of Beijing's landmark buildings since its completion in 1950s. With over half century of foreign guest service experience, Prime Hotel will fulfill guests' expectations to the most.
Built in very early years under the support of celebrities and government, Prime Hotel was able to occupy the golden area in the center of Beijing. Walking around the places, you can reach Jingshan Park in 12 minutes, the subway station Dongsi or Wangfujing walking street in 20 minutes, the entrance of Forbidden City in about half an hour.
Wangfujing is one of the most famous and busies shopping centers in Beijing. The place was known as residence area for many princes in Ming and Qing dynasties. After a well that produced sweet tasted spring water was discovered, people started to call the area Wangfujing (princely residence's well). Nowadays, the area has developed to one of the biggest shopping centers in Beijing, especially for many Chinese brands specialized in traditional handmade commodities, including clothing, shoes, crafts and all kinds of creative artworks. Besides shopping for collections and souvenirs, Wangfujing is a great place for a good appetite. There is a famous snack street, serving various Chinese traditional street foods and local snacks. Visitors enjoy stopping by multiple food stalls to learn about the diversity of authentic Chinese tastes. Chinese visitors from other parts of China also enjoy the snack street as much as foreigners do. It's definitely a place worth your time and money.
Compared with other five-star hotels, Prime Hotel Beijing has particularly good value for money. The room fees are relatively cheap, but the service quality guests are receiving is not cheap at all. Staff team is friendly and helpful. More importantly, they speak good English in general. As usual, the language efficiency could always save your day staying in a foreign country. Unlike most tiny hotels located in the center area in Beijing, Prime Hotel has bigger rooms on average. Although rebuild over 20 years ago, the hotel has all standard modern amenities and facilities such as gym, pool, Spa, Conference center, public Wi-Fi, etc. Interior decorations are enriched with Chinese elements. Furniture may not be as new as expected, but it's worth the money overall.